In the past, fillings used to be made entirely from silver-coloured amalgam, resulting in a less than desirable cosmetic outcome.
Today, thanks to composite restorations (also commonly known as white fillings), it's possible to have your tooth filled with a material that closely resembles that of a natural tooth. Thanks to white fillings, you can feel confident that your teeth look great, whenever you open your mouth to eat, smile and laugh.
Tell me more about composite restorations
Whilst a filling implies restoring a tooth with any dental material, composite restorations are exclusively made up of a tooth-coloured acrylic material (hence the phrase 'white fillings'), that blends in brilliantly with your natural tooth shade. We may suggest having a white filling if you have a cavity, as this will stop any further decay, and avoid the need for serious intervention in the future. As cavities can be tricky to spot at home, it's essential that you come along to routine dental appointments, so we can pick up on any problems early and protect your smile from further decay.
Unlike amalgam fillings, white fillings are bonded directly to your tooth, which means they can be used to repair chipped and broken front teeth. Bonding to the tooth substance also means that less tooth has to be drilled away to place the filling, so that this is a minimally invasive technique.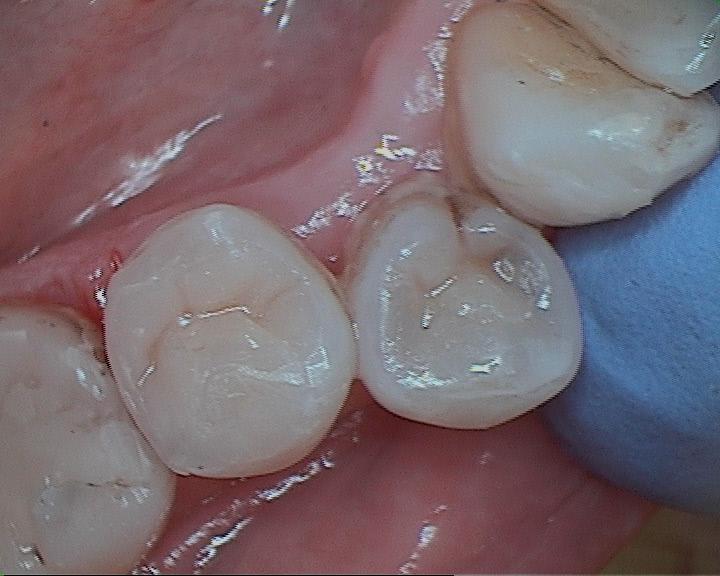 Choose Linden Dental for composite restorations because:
Protecting a tooth from further problems: a white filling will ensure cavities and decay do not progress and go on to cause serious problems with your smile.
Outstanding cosmetic result: white fillings blend in with your natural tooth shade, so you can feel confident about opening your mouth to eat and smile.
Cover areas of discolouration: in some cases, white fillings can be used to hide discoloured patches that are resistant to teeth whitening and polishing.
Less susceptible to tooth fracture: unlike amalgam fillings, white fillings bond to tooth structure, protecting your teeth against the risk of fracture.
Mercury-free: as they're mercury-free, white fillings are suitable for patients who are sensitive to metals.