Missing teeth and ill-fitting dentures affect functions like speech and your ability to chew certain foods with ease.
Dental implants are a game-changing treatment, providing a permanent solution to tooth loss and restoring functions like eating and speaking. Learn to love your smile again and find your confidence with dental implants, the gold standard in tooth replacement treatment.
Tell me more about dental implants
Dental implants are small titanium posts that act as artificial tooth roots and unlike dentures, they're a fixed and permanent answer to tooth loss. Implants are surgically placed directly into the jawbone, protecting it from the risk of shrinking away after a tooth has been lost. After a healing period of around 6 months, a bespoke restoration is made just for your smile, covering the dental implant and providing a beautiful cosmetic finish.
The versatility of dental implants means we're able to replace a single missing tooth, use two implants to hold a bridge in place and even replace two full arches of teeth with implant-retained dentures – you can read more about this innovative treatment here.
Here at Linden Dental, we use two of the world's leading brands in implant manufacturing and technology, Nobel Biocare and Straumann.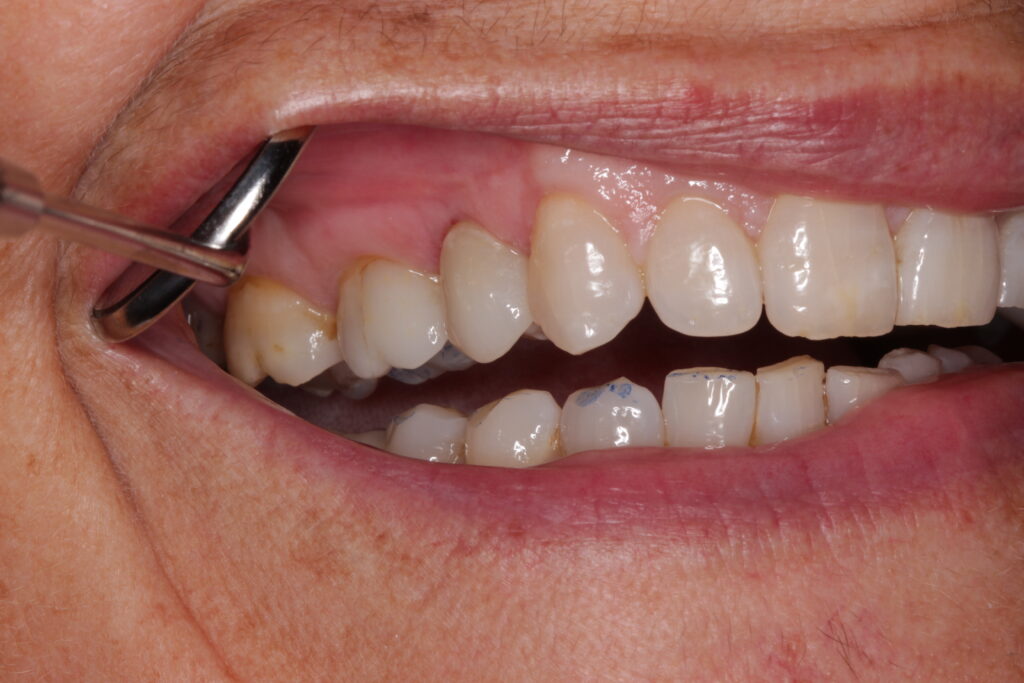 Choose Linden Dental for Dental Implants because:
Renewed confidence in your smile: missing teeth can repress your desire to smile, especially in front of your friends, family and colleagues. Dental implants produce an outstanding cosmetic result, which will help you find your confidence to smile again.
Enjoy the foods your love: even a single missing tooth can impair your ability to chew some foods, and ill-fitting dentures also make this a challenge. Implants and implant-retained dentures offer stability and peace of mind when you're eating.
Protect your jawbone: missing teeth and wearing conventional dentures in the long-term can result in your jawbone slowly shrinking away. Once an implant has been placed, it will slowly integrate with your jawbone, ensuring it stays strong and supports your facial structures, so they don't appear sunken.
Long-lasting solution to tooth loss: dental implants can last a lifetime, providing you care for your smile day-to-day and attend routine dentist and hygienist check-ups.
In the hands of experts: our highly experienced team have placed hundreds of implants over the years. We will ensure the implants process is straightforward from start to finish, and create a beautiful restoration that suits your smile.